Thoughts After Iftaar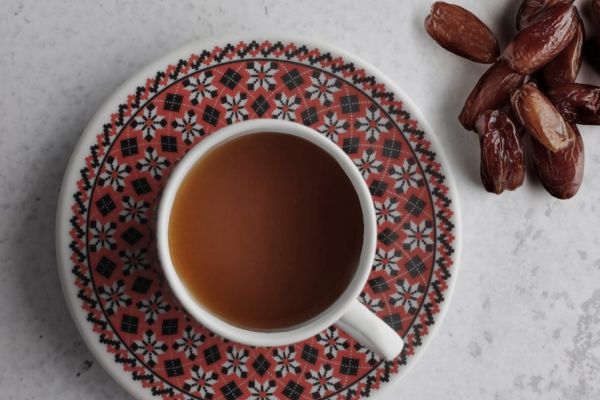 Iftaar is over although Princess is still having hers. Little Man, always the first one to get over with the business of eating, is already back in his room. You will find him seated at his cozy little corner lost in the wilds of teenage contemplation.
JD is apprising himself of worldly events stopping once in a while to clue me in to the intrigues of the world. I listen dutifully and offer thoughtful comments. Every now and then I include him in my own reveries but all in all we sit in companiable silence.
We all have ways in which we process our daily existence and for this family, silence after iftaar is how we do it.

Time Out
I am collapsed in a tired heap, all my resourcefulness having long since raised white flags of surrender. After a day spent in being careful with how the minutes are spent… this is my favourite part of the night.

This is where I allow myself a few minutes, half an hour- one hour even- of unstructured, unchoreographed but much needed inaction.

Princess eats leisurely (something she has missed doing ever since joining Form Four) as I rest at her favourite corner of the living room.

I do nothing but listen and watch my thoughts form themselves.
They lead me to Junior and I wonder what he will be having for iftaar at his part of the world. I smile with pride knowing that while my brave little boy will be having it solo, he will be thankful for it anyway.
Cool Breeze
The curtain across from me flaps in the gentle night breeze; it's right side, the side of the window that we keep permanently open, brown with dust. I think idly that I either must close that window or resign myself to changing the sheers every two days.

It occurs to me that my other option would be to demand from the construction workers, at the worksite opposite us, to show more consideration for my poor fabrics. What would it take for them to set up a tarpaulin to shield us from the dust?
Aching Heart
The ishaa adhaan fills the air and it is the same young man with the soulful melancholy voice who calls it. I dare my eyes to not fill with tears as my heart is extra tender these last ten days. My overwrought body will not be able to take the spasms that crying will bring, I don't think.

I ask myself what is it that saddens me so much- is it the holy month packing it's bags all too soon; is it the extra wording in the call to prayer- swalluw fi buyutikum (pray in your homes) is it this whole C virus angst and anxiety?
I console myself that Eid will bring with it hope just as Ramadhan has brought with it solace and rejuvenation.

Determined not to be influenced by whatever is at the other side of a link, I refuse to touch a cell phone. Or turn on the TV. Or even read.
Sounds And Sounds
Collecting my thoughts, I sit listening quietly to the sounds of life; the cry of our neighbor's baby just a few feet from our window; the shouted voices of other neighbours finding something to laugh about. The delighted squeals of their little kids who seem freshly invigorated after iftaar inspite of their having not fasted in the first place.

I hear the creaking of the 'mlango wa chuma' as the 'soldier' from three houses down prepares for his nightly vigil.

I listen for the car that comes in at exactly 9pm or 11pm without fail; then the aforementioned soldier guides it to its resting place for the night. It occurs to me to wonder whether the driver is a member of the essential services. Perhaps he is a health care worker, part of a security team or maybe he works in the transportation sector. I am curious why the curfew seems not to apply to him but who am I to ask?

So does my few minutes of rest take me before I must get up to offer tarawiyh prayers.

Somehow in the quiet, without what would have been sounds from masaajid all around the neighbourhood, it feels more like Ramadhan than it ever has. For with quiet are we able to hear what would have otherwise remained muted.

I will miss these nights for sure. They have brought with them a pleasant routine; routine but hardly humdrum.

These nights where, for some time at least, life was sweeter and the world was blessed. For now, I am savouring every moment.

Stay safe and healthy everyone.

To my Muslim brethren, may we all witness the Night of Power, Ameen.
"Allahumma innaka afuw tuhibbul afwa fa'fu annaa
Longing, mindfulness, Neighbours, quiet, Ramadhan vibes
---
najma
I am a mother of three, born and bred in Mombasa, Kenya. I am passionate about books, writing, healthy living and getting people to see the best of themselves. Especially getting people to see the best of themselves.
---